Reading time
2
minutes
Olá pessoal,
Boa tarde.
Neste post vou explicar um erro bem comum para analistas de BI que utilizavam o SQL Server 2008 e após a migração para o SQL Server 2012 e 2014 se deparam com a mensagem de erro abaixo ao tentar abrir o Visual Studio 2008 (BIDS)
Falha na desserialização: O elemento 'AllowedRowsExpression' no namespace 'http://schemas.microsoft.com/analysisservices/2011/engine/300/300' é inesperado. (Microsoft Visual Studio)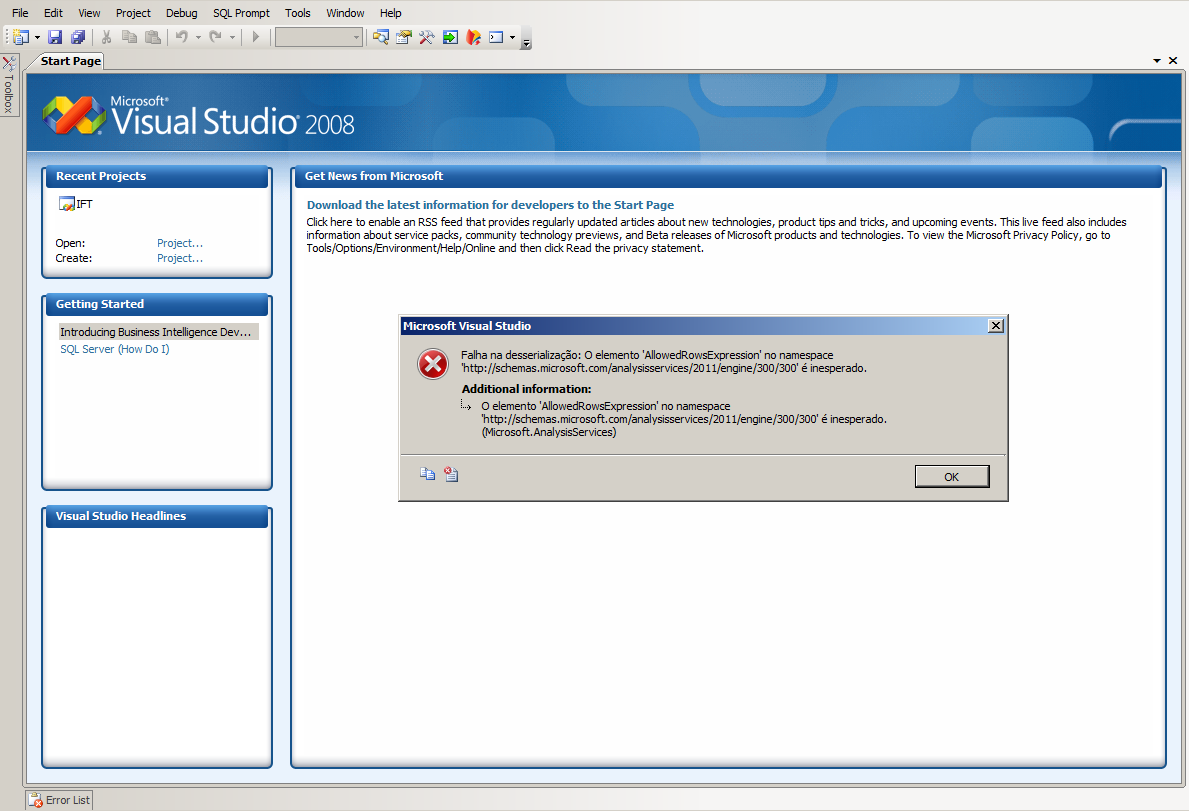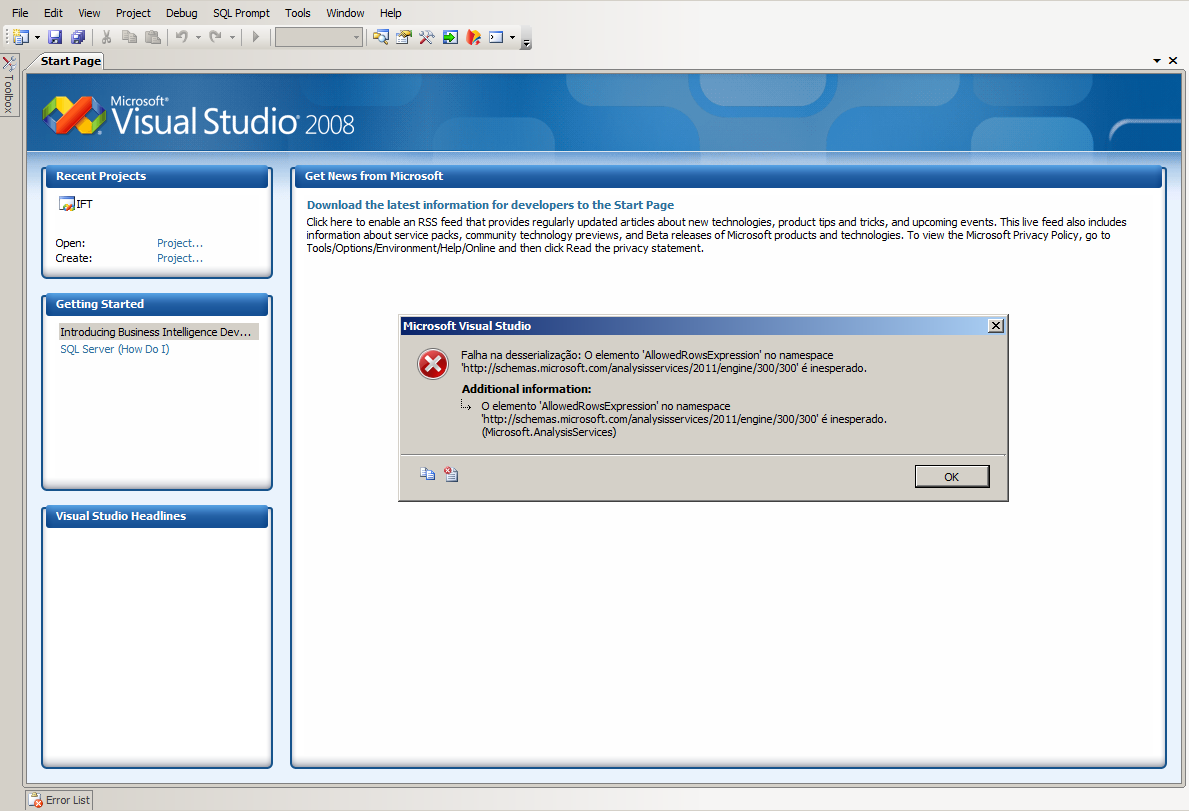 Esse erro ocorre devido a uma grande mudança de estrutura e organização do XML utilizado pelo Analysis Services a partir da versão 2012 do SQL Server. Para resolver essa situação, temos duas soluções:
Utilizando o SQL Server 2012 Feature Pack
Uma das formas de resolver esse problema, é utilizando o SQL Server 2012 Feature Pack. Para isso, acesse o link do SQL Server 2012 Feature Pack, faça o download e instale (na ordem) os ítens:
SQL_AS_OLEDB.msi
SQL_AS_ADOMD.msi
SQL_AS_AMO.msi
Caso você recebe uma mensagem de erro como "A network error occurred while attempting to read from the file..", significa que essa feature já está instalada.
Utilizando o SQL Server Data Tools for Visual Studio 2013
Uma outra alternativa é utilizar o SQL Server Data Tools for Visual Studio, que é o sucessor do BIDS (Business Intelligence Development Studio) e compatível com os cubos do Analysis Services 2012, 2014 e 2016, mais completa, robusta e com visual redesenhado.
Acredito que essa é a melhor e mais prática opção, pois temos que manter nossas ferramentas de trabalho atualizadas e acompanhando o mercado e as novas tecnologias ao invés de procurarmos formas e continuar utilizando ferramentas defasadas e obsoletas.
Qualquer dúvida, deixem seus questionamentos nos comentários que eu responderei.
Abraço!